La Compagnie Marie Chouinard
Loco World introduced la Compagnie Marie Chouinard to the Swedish audience and now hold the Scandinavian Agency. The Company was brought to the Swedish Dance Biennale in Norrköping in 2017 and to Dansens Hus in Stockholm with Rite of Spring/MOUVEMENT/Henri Michaux. Loco World also presented the Company at Dansens Hus in 2018 and to the Arctic Festival in Harstad, Norway in 2019 with HIERONYMUS BOSCH: THE GARDEN OF EARTHLY DELIGHTS. Photo : Sylvie-Ann Paré, Interprètes/Dancers : Carol Prieur, Morgane Le Tiec, Valeria Galluccio, Leon Kupferschmid, Sacha Ouellette-Deguire, Paige Culley, Megan Walbaum, Lucy M. May, Scott McCabe
The Fair Project
The Fair Project started as an idea in the office where we were thinking about how we could share our network for the benefit of more artists and Companies, not just the ones in our Roster. In three years not only did we promote and push for the Swedish companies we also joined forces with the five Nordic countries and organized Booth activities, Nordic Parties and Showcases all around the Globe. In 2013 the Swedish role in the project was taken over by the Swedish Arts Counsil. Project Manager Åsa Edgren, Information Officer and Graphic Designer, Anna Diehl.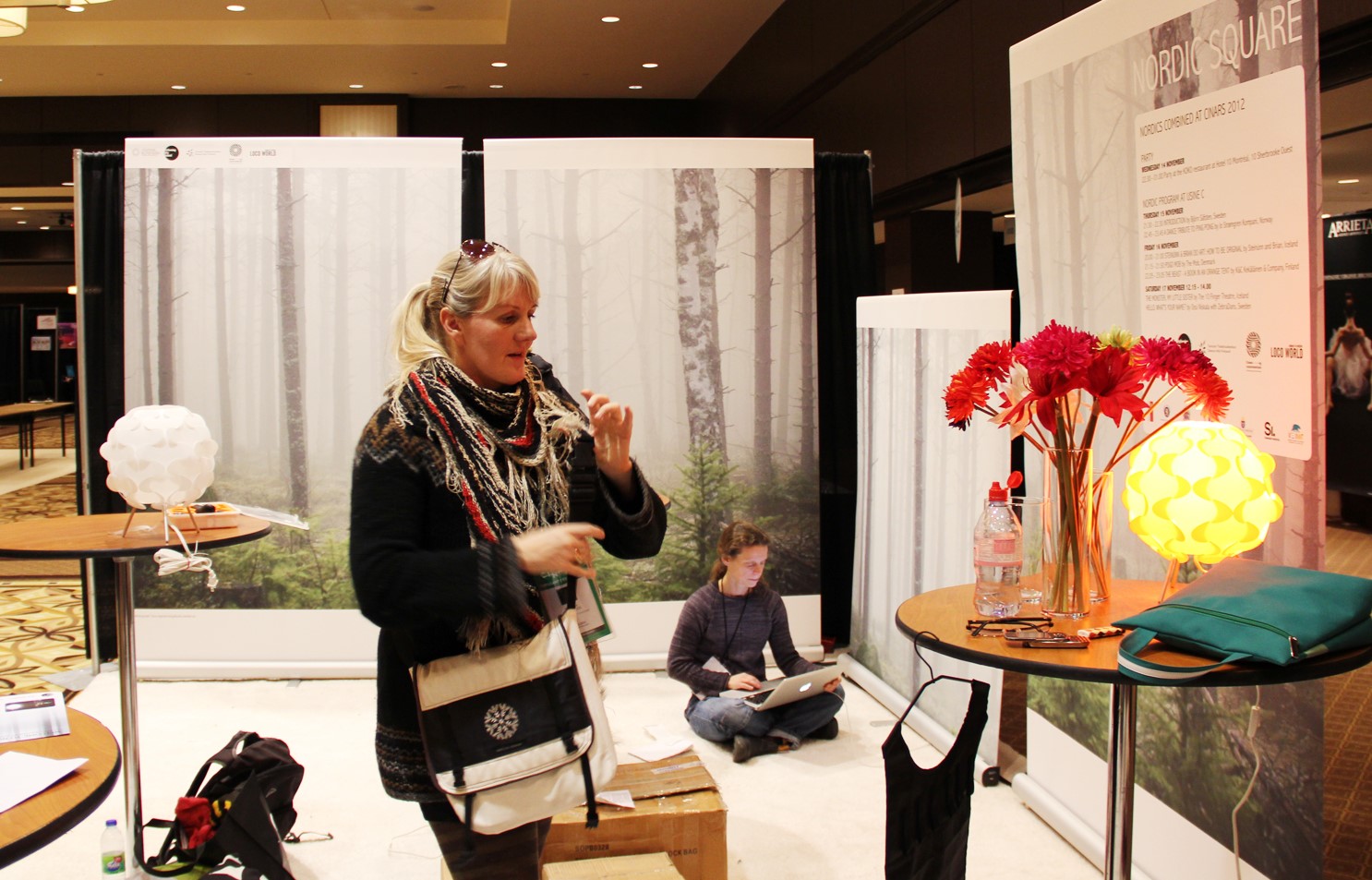 Printemps Nordique
Place Des Arts in Montreal, Canada decided to present a Nordic focus in April 2018, after discussions for some years with Åsa Edgren and Swedish colleagues. Loco World provided contacts to their Nordic network and also suggested artists and helped with the application to The Nordic Culture fund. The project was a success and all the five nordic countries were involved as were all the artforms.

The October Week
In October 2014 Loco World joined forces with Nordberg Movement and Scenit in organizing The October Week, a random festival in Stockholm. International presenters from all over the world were invited to see mature and emerging work, meet with artists an learn more about the Stockholm Performing Arts Scene. 5 venues, 28 performances and 9 companies gathered. SI and Konstnärsnämnden together with the venues, production managements and the artists contributed and worked together. It was a random festival format. No curation was made. We used the dates already planned by the Venues Dansens hus, MDT, Kulturhuset Stadsteatern, The Royal Opera, WELD and Zebra Dans. Åsa Edgren was the Project manager together with Magnus Nordberg.

Canada theme Stockholm Kulturfestival
Loco World initiated and pushed for the idea to focus on Canadian artists at Stockholms Kulturfestival in August 2018. The idea was to return the invitation from Canada who invited Sweden and the Nordic countries to Montreal in April the same year through the frame of Printemps Nordique. Loco World made the participation of Machine de Cirque possible as their representative in the Nordic Countries.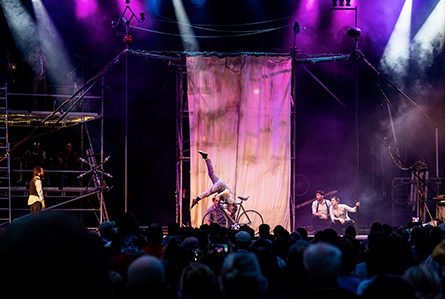 Yamato the Drummers of Japan
Åsa Edgren was asked already in 2004 by Jaap van Baasbanck if she would be interested to represent Yamato in Scandinavia. She saw them in Vienna and decided to give it a go. Loco World initiated them to the Swedish Audience. Riksteatern took them on tour and here you see them for the second time performing in Stockholm at Stockholms Kulturfestival.
TAO Dance Theater & the Samí Project
Åsa Edgren introduced TAO Dance Theater to a Swedish audience. Together with Annelie Gardell, NorrlandsOperan and Dansnät Sverige a beautiful collaboration between a Chinese dancecompany and Samí musicians was created. Loco World represented the project in Scandinavia and put it on tour in Sweden. NorrlandsOperan provided the World premiere as part of their Cultural Capital Year 2014.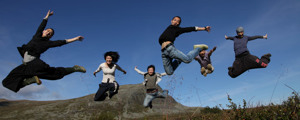 ISPA CONGRESS Malmö/Copenhagen
In the summer of 2011 Loco World was contacted by Dans i Syd. We have an idea, they said, and we know you have too. Both organizations were interested in hosting an ISPA congress in Sweden. Loco World took on the assignment and campaigned for two years. In 2013 it was decided, the Congress would go to Malmö and Copenhagen in a joint venture. The original idea of the theme made up by Åsa Edgren, stayed; Building Bridges. In the fall after the Congress the Öresunds Bridge was closed due to the immigration. In the picture Åsa Edgren with Edin Jusuframich pitching Complete Dance Crew, and at Pro-ex with Linda Heggestad and Allen Moon.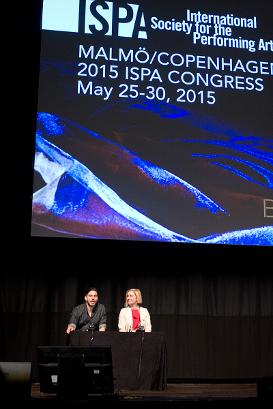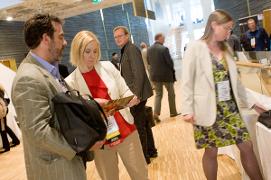 Charlotte Engelkes
Loco World collaborated with Charlotte Engelkes for the first time in 2004. Åsa Edgren has produced shows such as Miss Very Wagner and Lohengrin Dreams and put together tours and found co-producers all over the world.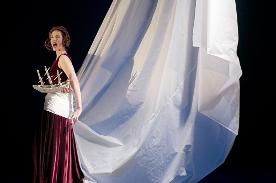 Artistic Director Dance
Spira Culture House
2016-2017, Åsa Edgren had a mission to develop Contemporary Dance in the City of Jönköping and at the Culture House Spira in Jönköping in collaboration with its Artistic Director Anna Diehl. In 2019 Åsa Edgren was assigned as Artistic Director of Contemporary Dance herself.Åsa decided to focus on Swedish Choreographers, co-productions, outreach programs and artist development. She introduced Batsheva Dance Company from Tel Aviv to Jönköping.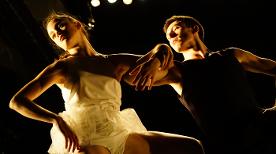 Gunilla Heilborn
Gunilla Heilborn has been part of the Loco World Roster since 2007. Since then Loco World and Gunilla Heilborn has collaborated and built a solid international presence and long term financial connection between one another. Loco World has produced and put on tour performancessuch as, The Five Year Plan, This is not a love story, Gorkij Park 2, The Academy, The Knowledge, Why I Wear This Shirt, Boken, The Wonderful and the Ordinary and Monument.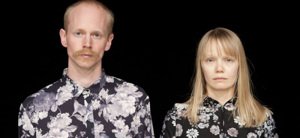 © Copyright www.locoworld.se