We specialize in
arts, ideas
& advocacy
Åsa Edgren founded Loco World in 2011, after more than a decade working as a director and producer making artistic ideas come to life and help artists connect to an audience. Loco World helps further the artistic vision of institutions and artistic projects and is a key role player in leading important development work. Loco World is particularly skilled and experienced in The Nordic Countries and their artists and institutions meets-the world-focus of the many activities they have organized.
Loco World has produced more than 400 performances and projects of various sizes, including a project for the 2012 APAP congress including more than 100 professionals from the five Nordic Countries. Another key focus of Loco World has been education. Åsa Edgren and her team has forged a number of partnerships with overseas organizations to bring internationally renowned artists such as modern dance icons Marie Chouinard as well as Ohad Naharin to Scandinavia for exchanges, workshops and performances. Loco World provide knowledge in Internationalization, Production Design, Financial modeling, Accounting and through Equal Relations, also in HR.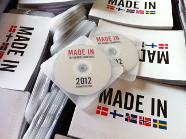 MADEIN-THEWEB.COM
MADEIN-THEWEB.COM is our window to the world. MADEIN is a member project. Anyone who has a wish to work internationally and has a project or a performance or if you are looking for partners for,an EU-project, you can become a member. We publish Newsletters with fresh information from our members based in the Nordic Countries. In 2020 we also represent the membership at different Fairs and Markets. Come and join us in our booth in Düsseldorf and Montréal.
MADEINis supported by The Swedish Arts Counsil.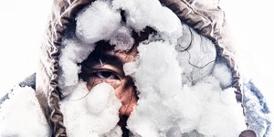 CONSULTING
Loco World offers distinctive artist representation and consulting services for select established and emerging dance companies, institutions, founding bodies, and leaders in the Performing arts. Currently representing an intimate and stellar group of artists and institutions. Loco World is committed to sharing the knowledge and love it has for their work with audiences and communities worldwide; fostering residency and performance opportunities that illuminate the art of exchange.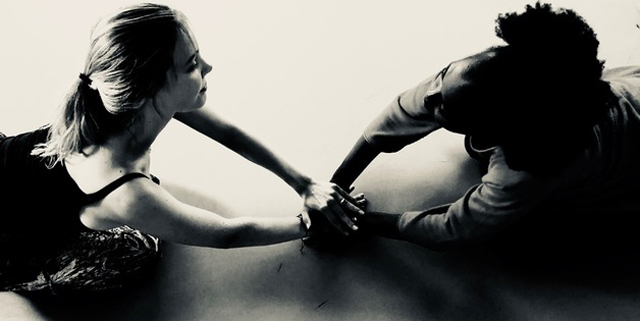 EQUAL RELATIONS
Equal Relations is our brand for the work we do in teaching different methods on diversity and inclusion. We offer tailored solutions based on science and experiences from other organizations.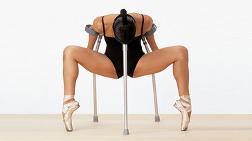 AKTEAU KULTUREKONOMI
Akteau Kulturekonomi is our accounting service. Akteau Kulturekonomi is a project within Loco World, and has been since the start. Our consultants has a broad excperience in economy, accounting and tax rules in the arts. Our clients are NGO.s, Coorperations, Cultural projects and single artist driven businesses. We understand the Performing Arts and its particular financing structures. Our clients are both Sweden and Europe based, representing the art forms of danse, theater, music, design, film and beyond. The mission of Akteau Kulturekonomi is to be a haven for accounting in the arts.
www.akteau.se
Åsa Edgren
Director and Founder
Loco World AB
Åsa Edgren founded the successful cultural exchange organization Loco World (LW) in 2011 after studying as a Performing Arts Manager at UNIARTS, Stockholm 1993-1996, during which she further deepened her affinity for the culture and arts. Since starting LW, she has brought a number of small- and medium-sized Swedish, European and Asian art groups from various disciplines on international tours and built a global audience base with a keen appreciation for Scandinavian modern arts.
Linda Heggestad
Accountant
Akteau Kulturekonomi
Linda Heggestad has been part of the Loco World/Akteau Kulturekonomi team since 2016. She is the solid rock in the office, joggling the figures from more than 25 companies, She has a training as a dancer but has worked with accounting all her life. She also has a profound knowledge of the classical music industry in Sweden.
Helena Hernblad
Economist, Akteau Kulturekonomi
Helena has been a partner to Loco World since 2017. She is our Master of Ceremonies when it comes to advice and knowledge in accounting in the Performing Arts. You have a tricky question? She knows the answer.
Titti Grahl
Coomunications Officer
MADEIN-THEWEB.com
Titti has been a Loco World partner since 2017. Titti Grahl is a Communications Officer with a long excperience from the Performing Arts. Titti has worked with both Theater, Contemporary Dance and Music. She is especially experienced in Contemporary Dance from her years as PR Officer at MDT and from her engagements for many Swedish Choreographers. She has been part of Scenit Produktion working as a consultant for Institutions, the independent sector aswell as NKOs. She is by now the Queen of our nordic Web-site and window to the World; MADEIN-THEWEB.COM. Creating all the beatiful Newsletters every month in close conversation with all the artists.


Patrik Edgren
Director
Equal Relations
Patrik Edgren has been coaching human resource specialists in their work to prevent discrimination since 2004. He has a broad back ground as a Teacher, Journalist, Civil servant aswell as a musician, author and artist. He has worked for The Swedish Broad cast service SVT aswell as the Swedish Parliament, the Teachers' Union and the Equality Ombudsman.
We provide information, advice, training and other services. We introduce artists in Scandinavia and promote nordic based artists in the World.
About Us
Loco World has produced more than 400 performances and projects of various sizes, since the start. We plan and book tours and engage in fairs and markets. And has one of the biggest networks especially in contemporary dance in the Nordic region. We also provide services in Equal Relations, Accounting and Education. We are a coorperation and get funding from Swedish Art Counsil for the work we do through MADEIN.
A little bit of history
Loco World started of as the NGO Loco Motion in 2004 and turned into the coorporation Loco World in 2011. It was born through discussions between Åsa Edgren and Peder Bjurman on how to promote international work better. The discussions resulted in the asumption that a production management focusing on the international market and arena was needed in Sweden. Many independent artists had a potential to perform in the World but few at the time was working internationally outside the big institutions. Inspiration came from colleagues in Norway, DK Arts Management in Oslo (Danielsen and Kroepelin) and the UK, Arts Admin in London ( Judith Knight, Seonaid Stewart). Since its establishment, Loco World has been a vehement supporter of artists working across all disciplines. It has played an indispensable role in developing cutting-edge and interdisciplinary artworks mainly in Sweden. Among the diverse activities that they realize are: the production of arts projects; the development of young talents through various projects by emerging artists; the realization of the Fair Project programme, funded by Swedish Arts Counsil, Konstnärsnämnden, the Swedish Institute, The City of Stockholm and the artists themselves, which is a project that celebrates the works of independent artists and institutions ready for the international stage ; the founding of the SITE Studios in Telefonplan, Stockholm, and work within the Nordic network Nordics Combined.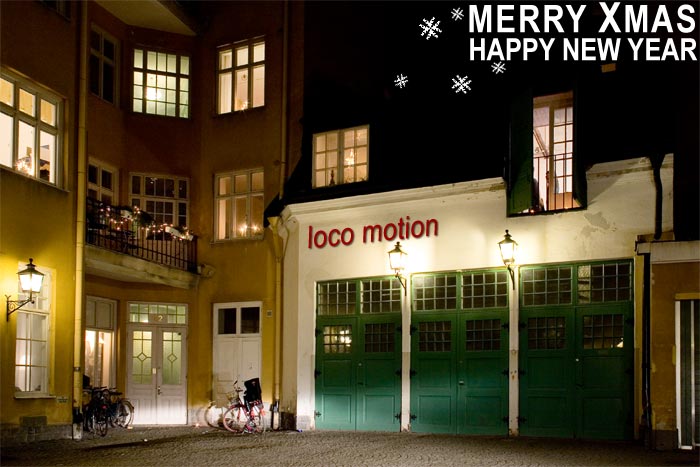 © Copyright www.locoworld.se